Post by Monkey on Aug 14, 2016 9:01:22 GMT -6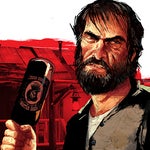 "We've shifted the gameplay experience focus from an arcade-centric, fighting game style to simulation-based gameplay, and WWE 2K17 continues pushing in that direction with both improved and new gameplay mechanics."
But the more simulation these games have become, the less fun they have become. The submission system in 16 was a joke. I just want to pick up the game, book my own shows, and play a fun wrestling match. Not have to worry about stamina and what's realistic.
I disagree about them being less fun though I do think they shouldn't have changed the submission system. In terms of stamina management, you can turn that off. Also if you prefer a more arcade style you can speed the game up more, turn chain grappling off, and turn stamina off. I never did so in last year's title but it's been there since they implemented the new systems so I can imagine it's missing
Universe mode has too many issues, and I don't want to see a ton of poorly voiced promos. Renee Young backstage interviews sucked in My Career, all of the interviews and comments in the NBA games made by players suck too.
I don't think it'll have audio. No way to make that work with the massive roster and the fact that some of the included roster is dead. I took it to be a text based system in which you had a list of set choices that affected how the crowd reacted and built feuds. I could be way off base but I was thinking something in the vein of the Mass Effect and Elder Scrolls/Fallout speech options.
All I'm seeing is "we're bringing these new features" that are really just features that were in previous games that were removed for no real reason.

Can I have an 8-man tag match? No.

Can I actually run my Universe the way I want? No

Is MyCareer still going to suck? Yes
8-man is a little unforgivable at this point in time. No way can you argue they can't work it out, plus it is something that happens constantly in WWE.
Arcade style is a better style. From a purely fun perspective, how many people would say the modern games are as fun gameplay wise as WCW/NWO World Tour, WCW/NWO Revenge, WrestleMania 2000, or No Mercy?
Don't get me wrong I LOVED those games, but they are dated as hell and no way would I want to backtrack. So I'd argue the current games are more fun in that sense.
I want to be able to book my own shows from scratch, no have to edit what the CPU booked and hope it saves, or worry about them breaking up my tag teams. I want ratings for my shows.
I feel you on the ratings. One of my biggest things I want is an online Universe. Let's say You, Q, Sand, and myself want to run an online Universe in the same vein as games like Madden, NCAA, or NBA 2k. We each manage a show, have a roster draft where the roster is divided and we get free reign of booking. Each wrestler has a contract and whether they resign with you is based on how happy they are in how they are utilized and how your show is performing. For instance if I pick up a guy like John Cena but my show is under performing, then he may jump ship to your show when his contract is up.