Post by Monkey on Feb 13, 2018 7:15:10 GMT -6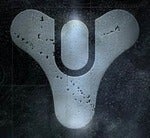 Going to take a short breather for now before probably throwing a few more hours into before I head out for the day.
So is the game basically "you and/or some friends make a character, rig up your animal companion or whatever, and go out and take out a monster target in an admittedly very nice looking world, grind, rinse and repeat?" or is there story and some other normal RPG conventions to this?
I'm trying to gauge how much depth their actually is to this.
So I'm about 40 hours in and I got to say I'm absolutely loving it.
There is a story, fairly loose but it ties some of the events from the game together. The game more or less works like this:
You have different types of missions:
Assigned - These are your "story" missions
Optional - These are side quests that vary in difficulty and sometimes open different upgrades with the various NPCs
Investigations - These open up the more you learn about the Monsters and have various conditions to complete. Typically these are your best method for "farming" since they can be repeated
Events - These rotate i believe weekly and can be soloed but are usually best completed with a group. Some see you going up against multiple monsters at once in an Arena.
You also have bounties you should constantly pick up prior to going out on hunts. Some are gathering items, some are delivering items that you find out on the field, some are successfully hunting monsters, and some are successfully capturing monsters.
There is also the option to go out on expeditions. These give you the ability to free roam in the world with no time limit. Which yes, most missions do have a time limit of 50 minutes though some of the harder ones down the road are less than that. I can say I've never failed a mission because I ran out of time and chances are if you do, then you probably are trying to tackle something you simply aren't ready for.
The main game consists of three parts from what I gather (on the second part myself so going by what I've read and heard). First part is a set of missions and hunts I'd say take somewhere between 25-30 hours to go through. Mine was a bit padded since I'll spend a bunch of time just roaming around checking stuff out but I think that's a fair assessment. Once you complete that portion you open up "high rank" which opens up harder versions of some monsters you already faced as well as a bunch of new monsters. After completing that portion you are done with the story and move into the end game content.
To put it simple each hunt is a boss fight. You have the option of killing the boss or capturing the boss (if you have the items needed). If you capture the boss the items you get from it are better. Each boss has strengths and weaknesses which is why farming bosses over and over comes into play. Getting killed by a boss that spews fires? Go farm a boss that gives you armor that is fire resistant. Etc. etc.
There is more depth the further you get into it but that is the basic premise.
I will also add don't get too married to a specific weapon, give everything a try. The various weapons can vastly change combat. I went with a Great Sword for awhile for it's sheer early damage numbers but switched to Dual Blades. While Dual Blades don't put up huge numbers with a single blow you can get in several shots and they allow you to be more defensive with your movement.