Post by Q on Feb 16, 2018 8:41:30 GMT -6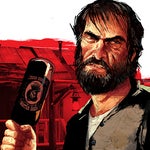 Serviceable. Good enough. Needs some refinement. Thankfully can be negotiated and/or avoided a lot of the time. I'm going for more of a silk tongue sneakthief rogue type playthrough. Ideally I like to come up from behind and do pickpocketing (this has a little learning curve) and knock outs if necessary.
The leading complaints everyone has about the game are: The save system (this is going to be patched soon), optimization/performance issues (a given to be improved upon), and the lockpicking. (Likely getting refined.)
On the PC I have the benefit of mods forthcoming and the likes of this:
www.pcgamer.com/kingdom-come-deliverance-console-commands/
Having no crosshair for the bow and arrow but having it on otherwise is senseless. They will probably address this but in the meantime it's this easy.
I'm a big fan of the CryEngine and I'm mystified why I don't see more games using it. It's gorgeous, scales well, and performs well.
The game is challenging to be sure but I haven't had a situation where I've said "That's broken!" or "That's unfair!" I can see mention of some bugged quests here and there so I've been taking it pretty slow and getting my bearings. I've run a couple of sidequests and I've learned about managing bathing, eating, sleeping... it's not that bad.
An easy example of a good summary was PC Gamer's 84/100 review (?!) with certain caveats. All those caveats are what people agree on and will be addressed.
I think the first patch is due in two weeks for everyone and you can do a quick search and get a feel for that.
The Dark Horse of the Year is this game's to lose for sure and I think we're well on our way to a Cinderella story with Warhorse Studios. This is a helluva debut.
Good tips (some light spoilers):
www.pcgamer.com/kingdom-come-deliverance-beginners-guide/
twinfinite.net/2018/02/kingdom-come-deliverance-make-money-fast-how/